Radically Practical Strategies for Leading in a Climate of Change and Disruption: Creating Real Commitment & Accountability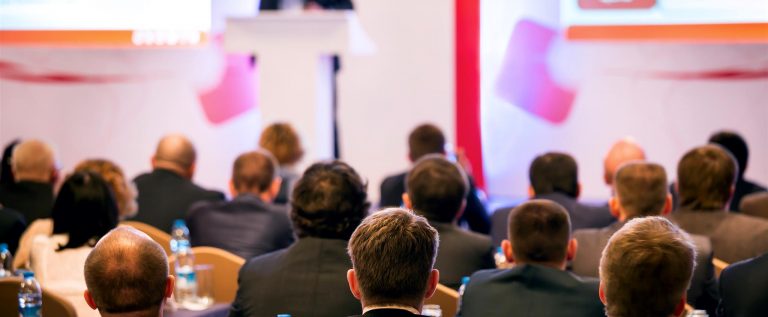 Senior-level leaders want to ensure their organizations and teams don't just survive, but thrive in today's business climate. As an overview to a more in-depth program, this workshop will help you build teams (at all levels of the org) that truly operate with commitment and accountability. This type of culture is what it takes to operate successfully and sustainably in the world of "overwhelm" and continual change that many businesses, small and large, operate in today. Participants will learn strategies that work together to bring a holistic and integral approach to leading and creating climates of commitment and accountability.
The Creating Real Commitment & Accountability overview workshop will introduce some key concepts and strategies in a very interactive setting with designed discussions and exercises.
Donna Dobrovich is a certified Executive and Leadership Coach and Consultant with a passion for helping leaders create cultures of commitment and accountability – two critical components of organizational success and sustainability. She has been supporting leaders and leadership teams in small to medium size and large multi-national companies for over twenty years both as a founder of her own coaching company, and in more recent years, as a partner with Ensemble Management Consulting. In her past life, Donna was a member of an executive team in the telecommunications industry changing the culture from a single-product, single-customer non-competitive utility company to one that was fast, focused and flexible bringing multiple products competitively to market.
Timm J. Esque has been creating cultures of commitment and accountability in large and small companies for over 20 years. He has been cited as an expert on performance under pressure in the Wall Street Journal and quoted in many other publications. He has published 3 books and numerous articles and consulted or presented in 20 different countries. He is Founder and Partner of Ensemble Management Consulting. Prior to starting Ensemble, Timm held a variety of positions for over 15 years at Intel Corporation.
To learn more about the Leading in a Climate of Change and Disruption workshop, contact MSSBTI at 602-387-2100 or dlee@mssbti.com.
---
Audience:
C-Suite leaders
Executive leaders
Senior leaders (senior managers, directors)
Length:
Expected Outcomes:
Assess the degree to which your organization or team operates with true commitment and accountability
Become familiar with the four radically practical strategies to help develop a climate of commitment & accountability
Learn some of the practices that will help you begin to implement these strategies
Benefits:
Participants will become familiar with important concepts and practices they can implement immediately to start creating or enhancing their culture of commitment and accountability in a challenging environment.
Participants will be able to assess the relevance and benefit of the full leadership group/team coaching program for their organization.