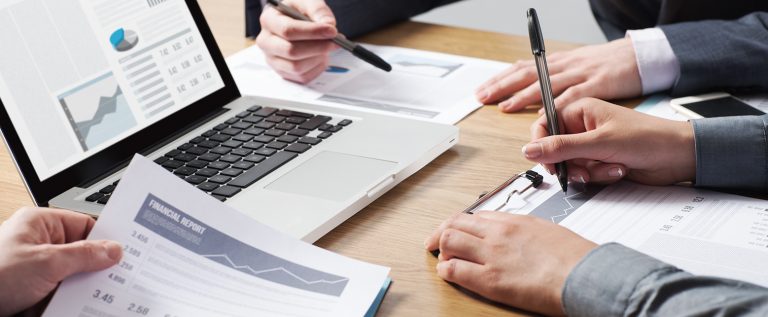 Deep Expertise
---
Why the MSS Business Transformation Institute?
The MSS Business Transformation Institute (MSSBTI) has been established to assist leaders to deliver substantial transformations and meaningful outcomes to their organizations by providing them and their teams the knowledge, the tools and the skills that the need to ensure their successful transformation.
The MSSBTI's research, educational offering, and thought leadership platforms provide valuable resources for businesses seeking to transform their organizations to meet their business goals. By sharing our collective business transformation strategies and concepts, our experts help business leaders identify, clarify and prioritize their specific transformational needs
What Problem are We Solving?
The business environment is transforming exponentially and organizations need to adapt rapidly. Yet, businesses are rarely successful in meeting their transformational objectives.
The challenges of creating successful transformations are increasingly complex due to unprecedented volatility, growing uncertainty, escalating innovation, and unrelenting disruption in the business environment. To overcome this, leaders must build adaptive business operations and stable practices for their delivery; create greater inter-connectivity among employees and partners, build collaborative capabilities and emergent authority among their people; and explore new techniques, tools and technologies for their operations.To be successful with transformation, organizations must impact many if not all aspects of the business from the people to the systems to the technology while managing the risk and optimizing the rewards making substantial change.
Breakthrough business transformation requires new capabilities for large scale change that drive organizations beyond just "getting better at what it does now." It position organization to respond to disruption, reduce time to execute and achieve successful change while reducing risk and achieving greater rewards.
To this end, MSSBTI offers:
Research explaining the transformational drivers and their impact on business
Events with world-class speakers providing cases to learn from their experiences
Education for leaders and their team to build the knowledge, learn the methods and incorporate the tools to successfully pursue business transformation.
Who is MSS?
MSS has honed its expertise in Business Transformation through 30 years of helping clients ranging from mid-market to Global 2000. To learn more about MSS Business Transformation Advisors, click here
Knowledge and Research
MSSBTI leverages the knowledge and expertise of globally recognized Business Transformation organizations to bring the very best research, tools and programs.
Gartner, Inc.: The world's leading information technology research and advisory company. Gartner delivers the technology-related insight necessary for its clients to make the right decisions, every day.
Prosci: The world's leader in organizational change management research & training
APQC (American Productivity & Quality Center): The world's foremost authority in benchmarking, best practices, process and performance improvement, and knowledge management.
GAP International: GAP has a worldwide reputation for partnering with executives and their organizations to deliver breakthrough results, for developing executives and their teams into powerful, effective and dynamic leaders, and for engaging leaders and teams at all levels to deliver outstanding results for their organizations.
Sociomapping: Recognized innovator for developing and measuring high-performance teams through the application of psychology and technology.
Terra Verde: Leading provider of cybersecurity and risk management solutions
Clair-Buoyant™ Leadership: The premier resource for in-depth educational courses, retreats, and coaching for: negotiation as a leadership competency; cross cultural communication; conflict management; and leadership skills development.
Impetus Solutions: Supporting business owners through CEO-focus peer groups, and tailored training and workshops
About MSS
MSS' team is composed of individuals with deep expertise in the competencies of transformation. On average, our advisors have 15 to 20 years of experience driving breakthrough transformational outcomes as leaders and practitioners in a variety of industries. Not only can we facilitate your strategic approach, but we are ready to roll up our sleeves to get things done.