Creating a Responsive Organization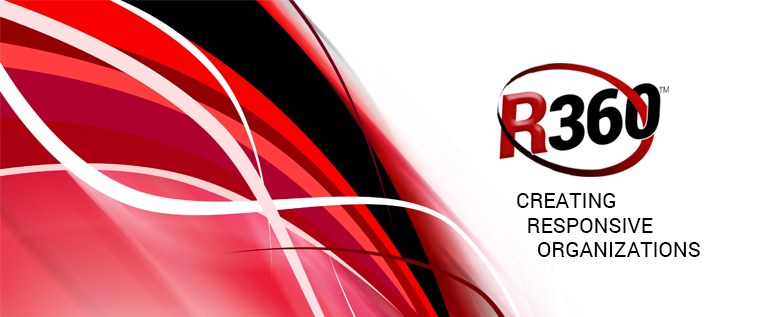 Organizations are struggling to keep up with the increasing pace of change. Our experience working with companies of all types show some consistent and growing issues:
Not time to plan or strategize because of constant firefighting
An increasing inability to implement or realize value from change efforts
Slow decision making and even slower execution
Leaders working harder but getting less done
Revenues increasing but margins tightening
Difficulty keeping up with scale, technology, and new competition
Today's exponentially changing operating environment is just too fluid and unpredictable to rely on traditional methods devised over a century ago. As the drumbeat of business disruption grows, organizations must become more adaptable by unlocking emergent leadership and incorporating responsive value, talent and knowledge management techniques and structures. To be successful, teams must be inspired by confident, knowledgeable leaders who can elicit emergent performance. Rather than pursuing another version of the tangled matrix organization, the Responsive model takes from natural science and deep research in organizational development to create a value focused, talent rich, transparent, rapidly scalable, and highly adaptable approach.
Creating a Responsive Organization explores the key elements for building a Responsive organization capable of thriving in a complex, less predictable environments.
A truly global executive, David Lee has 20+ years of executive management experience including companies such as American Express, Sabre, iExplore.com with National Geographic, and Discover the World Marketing. Currently, he serves as Executive Director of the MSS Business Transformation Institute helping organizations obtain the knowledge, tools, and methods to affect their own transformation.
As a student of complex adaptive systems, David has applied the framework for Responsive organizations at Fortune 50 and global enterprises, state & city government, and a Big 10 University among others. He has led transformation, facilitated innovation, and taught change management techniques across five continents and 60 countries.
David speaks and facilitates advanced programs on topics related to Responsive leadership, transformation, and innovation including Complex Change Management, Mature Innovation, Customer-Centric Strategy, and High Performance Team Development. He is a founding member of Responsive Org (Phoenix), and on advisory councils at Thunderbird, the School for Global Management at Arizona State University, Grand Canyon University, and Northern Arizona University.
To learn more about Creating a Responsive Organization, contact MSSBTI at 602-387-2100 or dlee@mssbti.com.
---
Program Audience:
Enterprise leaders and their teams
Executives in strategy and organizational transformation
Senior leaders for teams in transitions
Executive-level consultancy professionals
Length:
This workshop can be presented as a1-day workshop or 1.5 days for a deeper dive into the topic
Learning Objectives:
Why is it necessary to be Responsive?
What is a Responsive organization?
How to Transform into a Responsive Organization
Common errors when transforming an organization and how to avoid them
Location:
All workshops can be performed at MSSBTI facilities in Central Phoenix, AZ or onsite at the client location