How Asking One Question Can "Delight" Your Customer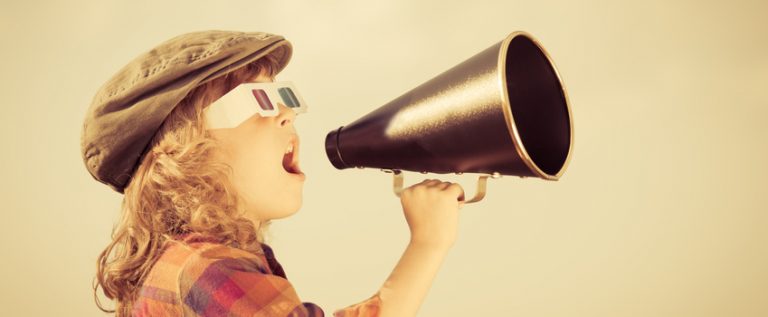 Is it good enough to simply meet the needs of your customers or do you want to find exciting ways to elevate the value you bring to the table? Well, anyone can identify requirements, to really identify customer intent, you must be willing to ask the questions no one else will in a way that others are afraid to.
I inadvertently discovered this concept years ago when I attended a meeting with a client and, out of interest and lack of knowledge, asked them a semi-unrelated question that was way beyond the expected scope of the project.  What I learned shocked me but more importantly, it led to my firm's elevation from a small 2nd tier supplier to a being a full systems integrator and partner! How is that possible with one single question?
The key is a concept that has become known as the "Voice of the Customer (VoC)."  The VoC is a structured communication process that begins with non-leading, clarifying and probing questions, and progresses with active listening to acquire a comprehensive gathering of information directly from the customer.
Sounds simple, right?
The idea is to move backward from the specification(s) to the spirit of the customer intent. Go two levels above. For example, if you make wheels for a car, don't ask about the size and shape of the wheel or even the size and shape of the car. Ask your customer how they intend to seize the industry and be the leading transportation company of the 21st century. Believe me, this will force them to stop and think. It may even be awkward at first, but let them talk and their response will surprise you. That's where you develop a solution. Who doesn't want to revolutionize the industry they support?
Traditionally, analysts ask our customers to provide a specification. Six Sigma taught us to build exactly to their specifications. Lean Management taught us to deliver exactly what they want.  So wait. Stop. Now we are contradicting ourselves, right?
Wrong! These specs generally come from functional groups, are narrowly focused, are a copy from a copy, an agglomeration, or poorly coordinated.
When taking a VoC approach, we review all available customer perspectives as well, and almost always find gaps:
Poorly defined requirements
Conflicting requirements
Requirements beyond current experience
TBD's
It is clear from participating in multiple VoC projects over the years that customer specifications do not always align with their actual program visions. These documents, which may include a Statement of Work, a contract, technical specifications, or schedules are geared for standalone projects, tend to be put together by people with specific "functional requirements and responsibilities" but inadequate coordination.
By reconciling the customer's intent with document review, you understand "who" and "what" your customer wants to be. You become an integral part of disruptive partnering, and you enable  them to breakthrough to the next level of performance. That's powerful stuff!
This process starts with a VoC panel typically made up of the key stakeholders who represent the project profile. A trained facilitator ensures customer panel comfort, maintains process adherence, explains policies for dialogue, manages time, and addresses real-time issues. Then, the VoC is initiated with a single non-leading question. This question will set the flight level of discussion for the entire session. It must be chosen carefully to ensure maximum leverage of the session with respect to the challenge at hand. The facilitator pitches the question at least two "integration levels" higher than the product under consideration. The idea is to get your customer openly talking.  This is where the real intent can be captured.
The VoC panel plays the role of the active listener during this process. They should capture everything without trying to solve issues or problems, challenge statements, or engage in dialogue other than confirm or clarify the customer response. Once the customer has finished sharing information, then the VoC team can start asking probing questions to dig deeper into their input.
Following a VoC session, the VoC panel works to create a representation of the customers' intent and presents it back to them for validation.  Once validated, the concepts in the representation are prioritized so that decision-making, gap analysis, and critical success criteria can be established. Impact matrixes, process flows, and project plans are additional outputs using VoC tools that ensure our customer intent is always understood.
The VoC method is one discipline for creating a customer centric environment that we recommend and utilize at the MSSBTI. Learning and utilizing this methodology is a key step to becoming a disruptive partner and adding extended value to your customer.
So one question for you… "Have you established a vision for transforming your business?"
---
Other articles in Operational Transformation
Customer Service is No Longer Good Enough
Increase Efficiency by Not Telling People What to Do
Procurement: The Ideal Candidate for Operational Transformation?
From Around the Web: Automation and the Technological Advances of Yesterday