From Around the Web: Is Your Company Innovative?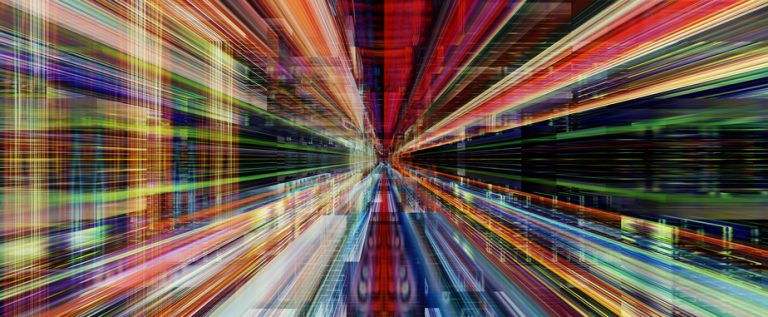 "From Around the Web" is a regular series of gathered articles, case studies, and statistics highlighting different themes in transformational leadership excellence across a variety of industries demonstrating how businesses successfully deliver transformation efforts within their companies.
---
Companies are working on becoming better than the competition in their field in terms of price, cost, value or convenience. However, companies have stayed much the same as they always have, not innovating their culture, changing their viewpoints, or responding to the latest innovations in society. The future is fast approaching, with many of the innovations of "tomorrow," coming into the picture today. Today there are self-driving cars, drones, automated vacuums, bitcoin, block chain, 3D printing and objects being able to communicate their inventory to other objects and businesses (Internet of Things).
In examining the ever-approaching future, companies need to be willing to adapt to the world of today and prepare for the world of tomorrow. Technology is rapidly transforming the ways that people live, and companies need to adapt as well. Changes are not easily accepted. When considering change, companies need to consider how rapidly their business has changed and whether their 5-year plans have come close to expectations of what will be accomplished. Moreover, transformation of the company may not be possible for a Fortune 500 company, but if that is the case, is the Fortune 500 company willing to have their market share slowly taken away by smaller, but more adaptable competitors until the layoffs are unbearable?
Businesses need to reconsider the marketplace and recognize that there is a need to adapt. Changes do not all need to occur at once, but change is necessary for competition in the marketplace. Small businesses will be more adaptable and better equipped to make changes. Larger businesses may need to create a strategy so they can be informed of the latest changes and how they as an organization can adapt.
Examples of some businesses that have innovated in their industry include:
Regardless of the industry, companies need to innovate and create their better product and service. Companies need to compete with the market leaders and the market leaders need to compete with themselves. The dawn is approaching for businesses that have been on the S&P 500 index for 60 years or more. Billion dollar companies can be built in less than a year, as Oculus Rift demonstrated. Business transformation, starting with the organization and its leaders is a must. Aaron Dignan shares some great points in his video on what companies need to do to stay competitive in the global marketplace. View his video here: https://www.youtube.com/watch?v=iGrdt-8y7T0
MSS's Business Transformation Institute will be hosting forums at the Business Transformation Institute throughout the summer. Visit https://mssbti.com/events/ to view upcoming events and to attend. Forums will be posted online.
Have a workshop that you would like to host at MSSBTI? Want to contribute content on the latest news in business transformation? Email Chuck Zulanas at czulanas@mssbti.com for more information.
---
Other articles From Around the Web
From Around the Web: Cybersecurity and the IoT
From Around the Web: You're Being Disrupted!
From Around the Web: Managing Office Politics and Generational Gaps
From Around the Web: Supply Chain Management
From Around The Web: Automating Legal Services
From Around the Web: Automation and the Technological Advances of Yesterday
From Around the Web: Have You Thought About Safety?
Could Decision Fatigue Be Bogging Your Customers Down?