IoT and a View from the Corner Office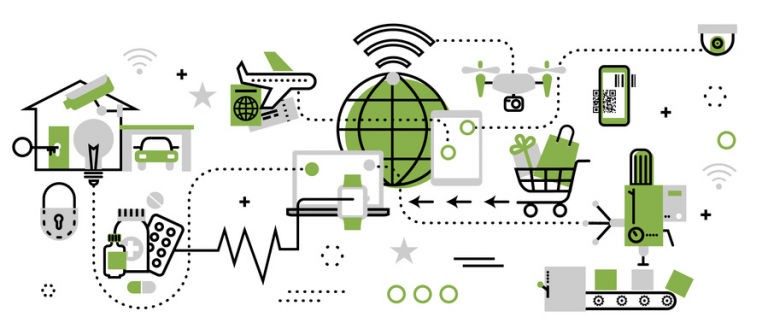 As a technology executive, IoT bears quite a bit of promise and has the potential to bring substantial value to an organization. Much like mobile apps were an enabling technology, IoT brings similar value. Since the advent of the iPhone in 2007 (yes, it's only been 10 years), millions of smartphone apps have emerged placing a wide array of tools, solutions, and information literally at our finger tips and have created a technological primordial pool spawning numerous start-ups that have transformed many activities in our daily lives.
Moving maps with traffic overlays help us on our commutes or navigate our way through new city. Facebook alone currently holds the top three spots for the most used apps with WhatsApp, Facebook mobile, and Messenger. Of course, let's not forget the rise of Lyft and Uber, changing how we get home from a night out on the town, and from what I hear, are now the top reimbursable expenses for business travelers. Granted, most apps were glorified time wasters initially, but many have evolved into solid business tools that save time and money.
For example, if you travel internationally but don't have a global data plan, you can simply use WhatsApp with a Wi-Fi connection to communicate or share information with co-workers. The key for these apps is identifying an unknown or underserved issue or opportunity and developing an app-based solution to resolve or address a need. Though Napster was ultimately shut down for skirting royalty payments to artists, it paved the way for iTunes, Spotify, and Pandora, to name a few, which fundamentally disrupted how many of us consume music and video content.
What are the Tangible Benefits of IoT?
Analytics and Big Data have been utilized by many organizations to create a whole new set of lenses to look into their companies, markets, suppliers, and customers to help spot trends, improve forecasts, and identify opportunities as well as issues. Data analysis from IoT devices holds this same promise. Here are the three major components you'll need to have in place for IoT deployment:
Connectivity 'glue' or middleware – The challenge, which we will cover in the next article on IoT, is that most IoT devices are not designed to communicate with one another, or via IP for that matter, so this crucial layer is important to ensure all devices or sensors can see and have a common 'language' to communicate with each other;
A fast, scalable network – With the proliferation of devices, this is an essential component and to keep it as real-time as possible, low-latency;
A Big Data repository – Collecting and analyzing gigabytes, terabyte, or even petabytes of data from the devices will require someplace to put it all whether it be a cloud service provider or your own data center. Consider using someone else's infrastructure initially, then decide how best to grow or migrate.
Accessing and analyzing the data from your IoT devices in real time can lead to higher employee productivity, improve production yields, reduce equipment downtime, and streamline your operations.
What is the Forecast for Future IoT Enhancements?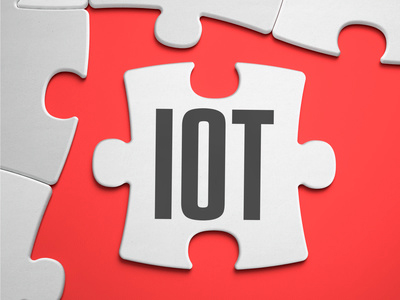 Two emerging technologies hold promise to speed up and lower the cost for IoT development –  "containers" and "microservices." Containers simply allow developers to pare down an application enabling it to run on virtually any operating system platform in a virtual server environment without the need for moving or provisioning the virtual servers. Microservices on the other hand, like a jigsaw puzzle, enable the application itself to be broken down into single pieces. The advantage of both technologies is, the smaller the pieces, the easier it is to build, manage, and test each component. Developers can then assemble the components into a unified application. When working on a jigsaw puzzle, begin with border (or container), sort the pieces into like colors based on the reference photo (more containers), and begin assembling the puzzle pieces into meaningful sections (microservices) to fill in the puzzle.
IoT can have a tremendous impact on your company's bottom line and your company's market penetration in the future as long as you consider the security and reliability which will be discussed in Part 2, and the IoT industry standards which will be forthcoming in Part 3.  In these next two installments, I will share the benefits of IoT to your company and why you should make the investment despite the risks.