Increase Efficiency by Not Telling People What to Do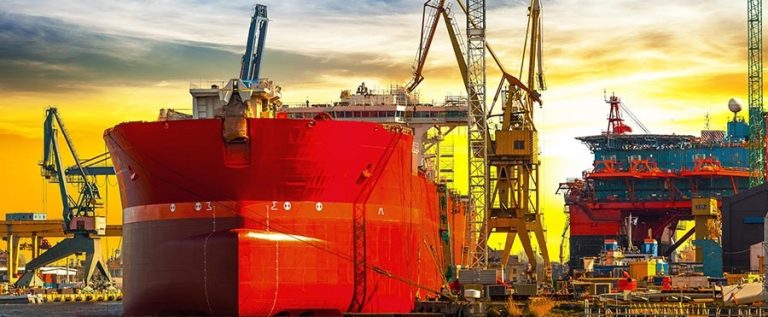 At the root of every issue comes a problem that all leaders of organizations must face: How do you create a quality service with few resources, and inexperienced people. This is the same issue my Father ran into when he was trying to make our family successful with only my mother and himself trying to manage 8 children between the ages of one and fifteen.
The solution is logical, but counterintuitive. It is the essence of leadership. What is the most efficient way to manage an organization? To have an organization that doesn't need management. To have an organization where everyone knows what to do, when to do it, how it integrates with everyone else, and no one has to manage it. The way to do this is by creating a structure that aligns people with their strength. Everyone is unique, and have attributes that allows them to perform better than others in a certain situations and roles. People who are aligned with their natural capability will be more skilled, innovative, and understanding at that role than when they are misaligned.
In other words, if people are aligned correctly management is minimized. It is very simple. The more management an organization has, do the workers have to be more skilled or less skilled at their job? The answer of course is less skilled. As soon as you take away management and no one is telling people what to do, then the only people who can do the work are people who are highly skilled and know what they are doing. Management creates an environment where unskilled people can survive. Decreasing efficiency of the organization. This is not to mention the additional resources that management itself mandates. This is the same reason why my own University (Arizona State University (ASU)) charges 60% overhead on all research work performed.
My research group out of ASU, The Performance Based Studies Research Group (PBSRG) has developed a new leadership business model called the Best Value Approach. This approach is based off of Information Measurement Theory. This model enables organizations to minimize management and improve efficiency and performance.
The model has been developed over the last 24 years and has been implemented in multiple organizations all over the world. The first test of the process was performed in 1994 to help companies like Honeywell, IBM, and Motorola to create a high performing roofing program.
Rijkswaterstaat
The Best Value Procurement (BVP) was used as the procurement method for the $1B Rijkswaterstaat "fast track" projects. The results were that procurement costs were reduced by 50% construction time reduced by 25% and 90% of all cost and time deviations were caused by the owner. Best Value Procurement became a "buzzword" in the Dutch procurement.
Although Best Value in The Netherlands has progressed, they would still need to change from using Best Value Procurement (Procurement Tool) to the Best Value Approach (Procurement Approach). They would need to change the following:
The Dutch culture of consensus, trust and assumption.
Minimize the decision making of the procurement personnel.
Create accountability for a procured service until final delivery.
Change the "silo-based" organization to a transparent, efficient and effective supply chain.
Change the project management model from MDC to utilization of expertise.
Use performance metrics
Hanze University
Hanze University of Applied Sciences (Hanze UAS) was first introduced to the Best Value in 2011 with Antoinette Bos as one of the visionaries. One of the first projects at Hanze UAS was a multi-functional printing service, which showed positive results of Less than 1% deviation in costs for a 1.4M Euro contract, 0% deviation to schedule (includes implementation), and performance metrics on quality.
Due to this success, Hanze UAS utilized Best Value Procurement on an IT project procuring an integrated telephone services, they viewed Best Value as more of procurement tool than an approach to procurement. When they ran the selection phase, it ended up that Vendor A was the high prioritized vendor, and he moved on to the clarification period. During this time, the vendor showed multiple indicators that they could not perform all the requirements of the clarification phase. Despite the vendor's inability to fulfill all the clarification phase deliverables the client made the decision to proceed trusting in the vendor's expertise. Hanze UAS received a flood of complaints, and low satisfaction ratings from their users and employees. Vendor A was dismissed as the expert and used only to support the job.
Since this point in time, Hanze UAS has switched from using best value as a procurement tool to using it as an approach. Hanze UAS has now done 7 outsourced projects that have resulted of 12.3M Euros with a 1.51% cost deviation, 1.05% schedule deviation, and high performance marks. They have learned to truly adopt the Best Value Approach.
Royal HaskoningDHV
Royal HaskoningDHV is an independent, international engineering and project management consultancy with over 130 years of experience. Backed by expertise and experience of nearly 7,000 colleagues across the world, they work for public and private clients in more than 130 countries on five different continents. A visionary in the company, Elske Bosma, reached out to PBSRG for some guidance, and assistance in helping her company to become Best Value experts.
In the delivery of professional engineering services, larger, more traditional services were built on a system of relationships between clients and vendors, clients controlling the expert, and the importance of "billable man-hours". The transition from a traditional approach to a Best Value Approach is very challenging. Large traditional professional organizations naturally will have more difficulty adapting to the new approach. Despite the many challenges that large organizations have in implementing Best Value Procurement, Royal HaskoningDHV was excited to be the first to test the approach in the professional services industry.
Royal HaskoingDHV was able to establish a core team of visionaries and to start running projects. The best value core team had the following objectives:
Show increased value of the core team activities.
Show that if the Best Value Approach and the best value core team were utilized, the amount of work acquired and the success rate will increase.
After three years of education, coordination, and work, the results were astonishing! In the ten projects, with a total scope of $42M, they had a 100% customer satisfaction, 0% deviations caused by their side, and a 20-30% cost efficiency. Along with the success in running projects, they showed that the hit rate for tenders went up 14% when best value support was available.
The RHDHV organization has acquired best value capability. They have shown that a large engineering firm can gain the capability of the Best Value Approach and change the paradigm of professional engineers. Their case study shows that a large organization whose traditional paradigm does not match Best Value Procurement, has the capability to transform itself into the best value organization.
The following are additional performance results of the Best Value PIPS system:
The system is the most licensed technology at ASU with 47 licenses issued by the AZTech group.
BV PIPS tests have been conducted in 32 states in the U.S. and seven different countries besides the U.S. [Finland, Botswana, Netherlands, Canada, Malaysia, Saudi Arabia, and India].
The system has a documented performance over 1915 projects or $6.4 billion (1634 projects, $4B construction and 268 projects, $2B non construction) with a customer satisfaction of 9.8 (out of 10), 93.5% of projects on time and 96.7% on budget.
The system's most dominant result is from a test at ASU's business services and procurement department. The PIPS system generated $100M of revenue based on the method in the first three tests, and currently receiving $110M a year from using the method.
The system minimizes up to 90% of the buyers' risk management efforts and transactions. This is the only documented reduction in management in the construction management industry.
The testing of the system has won multiple awards (i.e. 2012 Dutch Sourcing Award, 2005 CoreNet Global Innovators of the Year Award, the Hawaii 2001 Tech Pono Award for Innovation etc.).
The Best Value Approach is a change in paradigm. It focuses on replacing the traditional business model of decision making and management, direction and control with the utilization of expertise. It is an approach of an intelligent person who utilizes expertise to create a "win-win" environment for everyone.
---
Other articles on Operational Transformation
Procurement: The Ideal Candidate for Operational Transformation?
5 Things I Wish My COO Knew (and told me!) About Our Supply Chain
Process Visibility…Now You See It!
How Asking One Question Can "Delight" Your Customer