How Adaptive Is Your Supply Chain?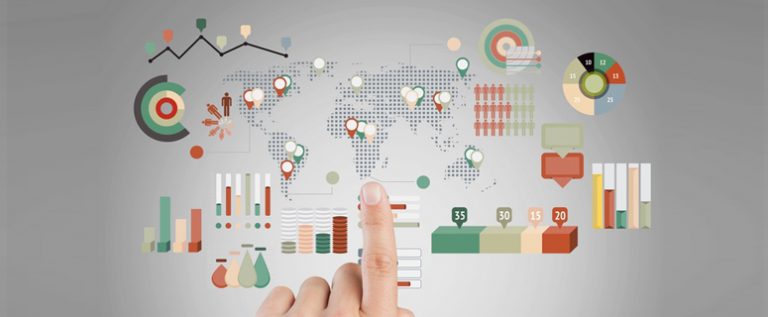 Utilizing a Digital Modular Supply Chain to Respond to Change
The outlook for American consumer spending appears to us to be improving, with consumer confidence growing, and a labor market and wages trending higher. Consumers preferences are changing and the fast-paced customer-driven market has raised the bar for speed and quality for new products and customer service.  So how can companies anticipate, adapt, and respond quickly to changes in consumer demand and trends?  Gartner's 2017 Supply Chain Top 25 identified digital-modular supply chain services as a key trend that is accelerating the ability of supply chains to adapt and respond quickly to different business needs and outcomes.
Digital Supply Chain
Supply chain digitization leverages technology to connect, integrate and manage the end-to-end process and to enable a supply chain infrastructure from which other supply chain capability can be added or combined.
Modularization of Supply Chain
A modular-based supply chain is a set of interchangeable components, that can be combined or re-combined into a system of strategic, planning and executable components.  Each component is designed to contribute to the overall business goal, and integrates and shares information with other components of the business model.
Combining the benefits of a digitized supply chain with modular-based supply chain capabilities enables a connected, integrated adaptive business model that allows companies to move quickly and flexibly to support different business needs and outcomes.
How Adaptive is Your Supply Chain?
Being an adaptive supply chain hinges on your ability to change. Adaptive digital supply chain organizations can quickly add or modify products, add or modify capabilities, or consolidate components to maximize efficiencies or improve customer experience.   Every industry has its own rate of change, depending on its products, processes and customer requirements. Individual capabilities can lose value overnight, driven by shifts in the economy, competition or disruptive technologies, but competitive advantage is directly correlated to your ability to change.
Adaptability is related to how to well a company can continually transform its business to find sources of competitive advantage. The key capability of a digital modular supply chain is that it is strategically aligned, digitally enabled and focused on being adaptable for competitive advantage. Using this approach, allows for a best of breed customized bundle of modular services to be carried out where it is most cost effective and profitable to do.
My next articles will discuss how you can implement a digital modular supply chain to address changes in market demand and achieve cost and profit strategic objectives.