From Around the Web: Supply Chain Management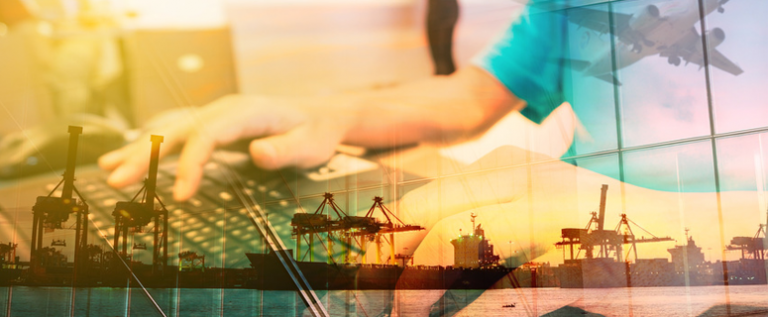 Supply chain management is critical to every business at some level. To some it constitutes their entire business, and to others the supply chain is out of sight and out of mind. However, raw material manufacturers and distributors determine business' fates even if businesses do not want to admit it. The most sophisticated global supply chain management systems are those we interact with daily, such as Amazon and Walmart's consumer goods and also basic necessities such as fast food, laptops, transportation, nutrition, etc. This supply chain world amasses billions of goods and materials each day for sale to and purchase by the consumer. To some executives it may seem unnecessary to point out the importance of such an influential practice in business, but this article might be a wakeup call to some of you; you may be missing some freight.
Supply chain management transformed while you were sleeping. Are you prepared?
I'm sure you've heard at least one person say, "My supply chain management is on automatic pilot!" or "Why disrupt what works!" But you can be sure that someone else is thinking about how to do it better, faster and cheaper. Every nine days, another S&P 500 company is taken off of the index because the previous blue chip company, companies that for 60+ years had dominated their market, lost their competitive edge due to Complacency.
Some interesting reads on supply chain management show that the transformation may no longer be a choice. Supply chain managers with Lean certifications and Six Sigma Black Belts are learning to be strategic thinkers, because optimization is just not enough anymore. Once you cut out all of the waste and add all potential value added options, your business still might be disrupted by transformational competition. In an era with an increasing need for customization, it's vital to keep up on new technology like Internet of Things, Blockchain or even drones. Some companies are creating their own logistics practices across the globe to have more control over their labor and products. The following articles describe some of the best practices of some of the best at supply chain management.
Amazon Loves Logistics? The E-Commerce Giant's Next $400B Opportunity – https://www.fronetics.com/amazon-loves-logistics-the-e-commerce-giants-next-400b-opportunity/
Apple Supply Chain – The Best Supply Chain in the World – https://www.tradegecko.com/blog/apple-had-the-best-supply-chain-in-the-world-for-the-last-four-years-here-is-what-you-can-learn-from-it
Walmart's successful supply chain management – https://www.tradegecko.com/blog/incredibly-successful-supply-chain-management-walmart
Rating agencies of the Top 25 Supply Chains in 2016 also considered corporate social responsibility (CSR) in mapping out their supply chain. CSR encompasses the impact on the environment, and on people throughout the world. Some of the benefits of high corporate social responsibility include the following, according to BusinessInfo.UK:
better brand recognition
positive business reputation
increased sales and customer loyalty
operational costs savings
better financial performance
greater ability to attract talent and retain staff
organizational growth
easier access to capital
Surprisingly, #6, "attract talent and retain staff," may be more important in the coming years. According to DHL, more must be done to combat the growing talent gap crisis in the supply chain sector. The article states, "The U.S. Bureau of Labour Statistics reports that jobs in logistics are estimated to grow by 26% between 2010 and 2020, while another global study estimated that demand for supply chain professionals exceeds supply by a ratio of 6:1, with some predicting that ratio could be as drastic as 9:1."
Some of the needs within supply chain management are for increased efficiency through technology, customization and sustainability. The best companies at supply chain management continually break norms and seek to find more efficient manners of doing business. In becoming more efficient, sustainable and empathetic, companies can attract more talent and achieve greater rewards as a company.
MSS Business Transformation Institute will host a forum on Supply Chain on December 14. Mark your calendars!
---
Other articles From Around the Web
From Around the Web: Cybersecurity and the IoT
From Around the Web: You're Being Disrupted!
From Around the Web: Managing Office Politics and Generational Gaps
From Around The Web: Automating Legal Services
From Around the Web: Automation and the Technological Advances of Yesterday
From Around the Web: Have You Thought About Safety?
From Around the Web: Is Your Company Innovative?
Could Decision Fatigue Be Bogging Your Customers Down?