From Around the Web: Automation and the Technological Advances of Yesterday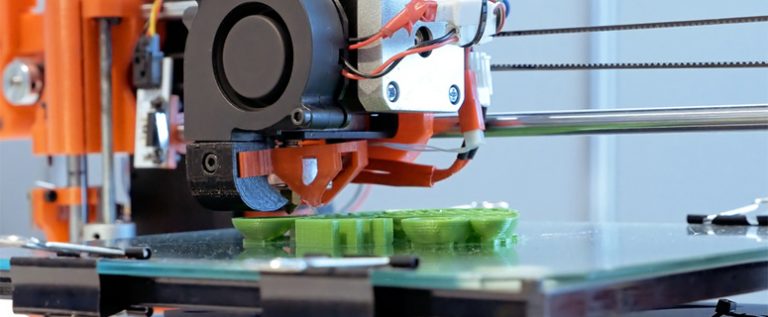 "From Around the Web" is a regular series of gathered articles, case studies, and statistics highlighting different themes in transformational leadership excellence across a variety of industries demonstrating how businesses successfully deliver transformation efforts within their companies.
---
Many people protest the use of robots and automation. With the increase in technological advancements, employees fear they will no longer have stable job security. At present, activities that are process-oriented can be automated using the latest technology to save time, eliminate defects and create a standardized result and quality. Advanced systems often can be made more efficient through automation as well. During the standard business day, systems can automatically churn out the latest data that is relevant to business needs and communicate it in terms of the bottom line.
A 2013 study analyzed 702 occupations and found that 47% of workers in America had jobs at high risk of potential automation. The industries that are at the most risk are transportation and shipping (such as taxi and delivery drivers) and office support (such as receptionists and security guards). Additionally, many workers in sales and services (such as cashiers, counter and rental clerks, telemarketers and accountants) also faced a high risk of computerization/automation.  Here are some of the latest innovations regarding automation in the workplace:
Business Marketing. An average of 49% of companies are using marketing automation as of 2016. 68% of top performing companies are also using marketing automation. Statistics show that marketing automation is better for companies, provides more sales, more productivity, and more business. All in all, marketing automation has made life easier for more companies and companies are taking advantage of it to gain a competitive advantage over their competition.
Industrial Automation. Throughout the United States labor is expensive, but in many countries where labor can be hired for less than a dollar a day, would automation still be the preference? China, with a population of 1.4 Billion people, has found that automation of processes is almost 250% more productive with a drop in their defect rate by 80% on all products manufactured in their automated factories. Chinese companies, despite the labor surplus, find that automation is quicker and easier for operations, despite the cheap sources of labor.
Transportation. Self-driving cars are also being seen throughout major cities by companies such as Uber, Waymo and nuTonomy. Google's self-driving car company, Waymo, is being used in the delivery of products and have logged over 1 million miles traveled, delivering packages across the west coast. For many delivery drivers that must transport flammable materials across some of the windy one-lane roads in the northern states, self-driving cars will make the job safer and less of a risk.
Office Management. JLL property management utilizes a robot to be the primary receptionist for its facilities management department. Like Siri for the iPhone, the robot is able to provide standard responses for the most frequently asked questions and ask for help when the question is not in its standard protocol. This robot receptionist uses artificial intelligence and is an opportunity to innovate the receptionist role.
While many jobs are being automated, this does not mean there will be less jobs in the future. The Economist, in an article called "Automation and Anxiety" stated that throughout history, when the technological advances such as computers and machines arrived, there was a radical increase in jobs and productivity. Automation has almost always shown increases in job opportunities and increases in productivity. However, the jobs available will not be for process-oriented jobs. The jobs that will remain will require critical thinking and creativity, which cannot be easily replicated by robots or automation. An example is in drone management. With the prevalence of recreational drones, the need for people savvy in drone technology has skyrocketed to regulate air spaces, when before 2016, there wasn't a need for this.
Automation and technology are not anything to fear, but to embrace. Companies in all industries can benefit from the use of automation and provide unparalleled value to their customers. Top performing businesses can increase their competitive advantage by searching for ways to make their companies achieve higher profits and increased efficiency through automation.
Have a workshop that you would like to host at MSSBTI? Want to contribute content on the latest news in business transformation? Email David Lee at dlee@mssbti.com for more information.
---
Other articles From Around the Web
From Around the Web: You're Being Disrupted!
From Around the Web: Cybersecurity and the IoT
From Around the Web: Managing Office Politics and Generational Gaps
From Around the Web: Supply Chain Management
From Around The Web: Automating Legal Services
From Around the Web: Have You Thought About Safety?
From Around the Web: Is Your Company Innovative?
Could Decision Fatigue Be Bogging Your Customers Down?