Supply Chain: from Process to Integrated Performer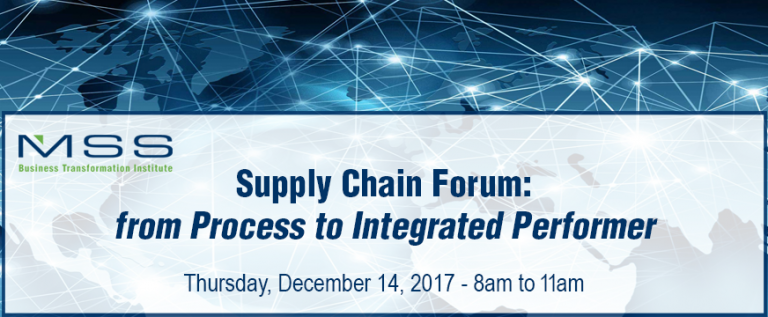 10/30/2017, , in
Join us on Thursday, December 14, 2017 from 8am to 11am for a morning with Heather Tammelleo, Vice President of Global Supply Chain Planning at Fender Musical Instruments, and Dr. Greg Grindey, Vice President of Public Sector Solutions at LLamasoft, Inc.
Heather and Greg will explore Supply Chain dilemmas that challenge many of our top executives. Integrated performance results in a flawless supply chain with Process as the foundation to every link of the end to end supply chain. Forum experts will share their perspective on the impact to bottom line results while delivering product to customers globally.
The event is FREE to attend, but seating is limited.  Reserve your seat today.

---
Dr. Greg Grindey heads the Public Sector Solutions Department at LLamasoft, Inc. overseeing projects in the military, Government, and Global Health spheres. He joined LLamasoft in October, 2008 after working for the previous 6 years at Northrop Grumman, and has worked for the past fourteen years as a senior analyst for the United States Transportation Command at Scott Air Force Base, Illinois, first under the Strategy, Policy, Programs, and Logistics directorate (J5/4), and most recently with the Joint Distribution Process Analysis Center (JDPAC).
Dr. Grindey obtained his Doctorate of Science degree in Systems Science Engineering from Washington University in St. Louis, Missouri in 2002 with an emphasis on the melding of optimization and simulation technologies. His doctoral dissertation was done in collaboration with the United States Air Force's Air Mobility Command at Scott Air Force Base and addressed optimal asset utilization in a military airlift problem using an optimization embedded within a simulation of the operation. Dr. Grindey also holds advanced degrees in Aeronautical and Astronautical Engineering from Purdue University and an MBA from Webster University.  Connect on LinkedIn
Heather Tammelleo is an APICS Certified Supply Chain Professional and S&OP certificate holder, and a graduate of Arizona State University. She has nearly 15 years of progressively responsible supply chain experience across a number of organizations and industries. Throughout her supply chain career, Heather has focused on development of meaningful metrics that drive organizational focus and action. Among these are inventory management, customer fill rates, forecast accuracy, etc. Additionally, she is an experienced leader in driving the development and implementation of, and continuous improvements to Sales & Operations Planning (S&OP) processes.
Heather is currently the VP of Global Supply Chain Planning at Fender Musical Instruments in Scottsdale, Arizona. Since starting at Fender in 2010, Heather has served as Director of Supply Chain planning, and as a Manager of Supply Chain Planning. Prior to Fender, Heather spent 10 years at AS America, Inc.'s luxury division, working through various management roles in ERP systems, IT, and Supply Chain. Through these roles, she developed a keen understanding of using analytics to drive process improvements. Her work has also included several project management roles in both systems and supply chain, including the implementation of SAP APO Planning software, WMS systems, and the creation of supply chain analytics and metrics.   Connect on LinkedIn