Don't Let BPM Trump OCM in a Post-Acquisition Transition!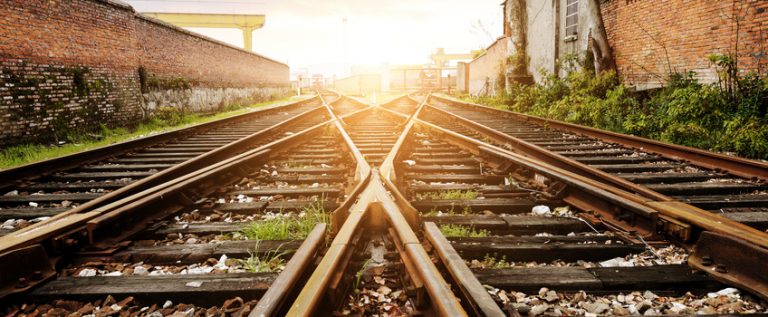 On the heels of 2016,  the third strongest year on record for Mergers and Acquisitions, there appears to be momentum to continue and even grow the number of previous year transactions. According to FactSet, S&P 500 businesses retained over $1.5 trillion in "dry powder" as of 3Q16.  Private equity firms are in their starting blocks ready to aggressively enter the M&A arena and commercial banks also have significant money to lend. That's a lot of potential, post-acquisition transitioning and integration!
Time is a key factor to a successful integration.  According to Gartner and other sources, 75-80% of the value should be identified and actioned in the first year for an acquisition to be successful. Opportunities not identified by that point tend to be lost due to lack of focus, market changes, or competing priorities. This is the traditional honeymoon period when shareholders and employees are tolerant and patiently expect change.  If the integration has not made significant progress, the people in charge start to come under enormous pressure.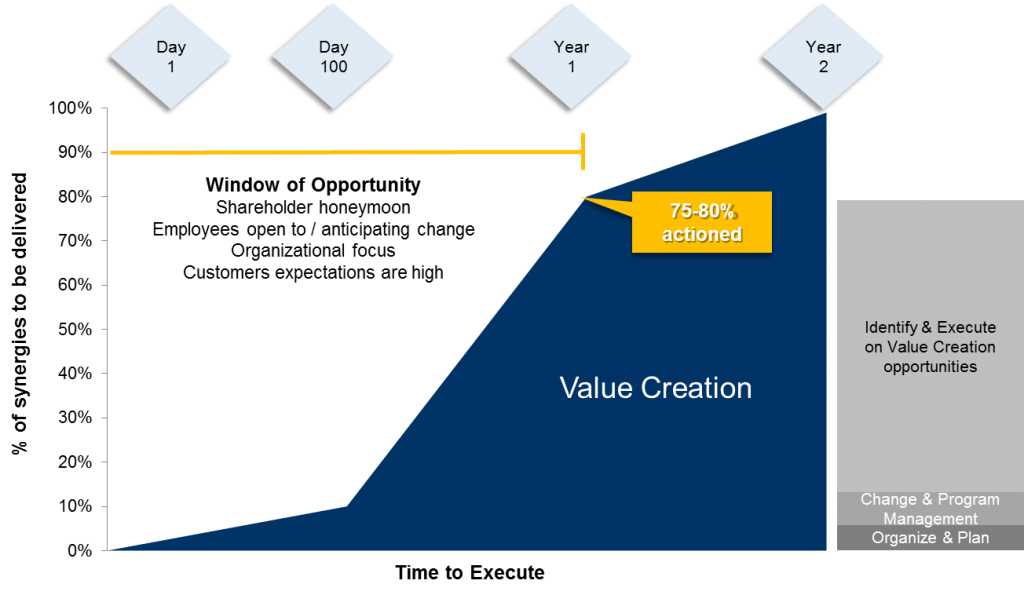 When a company embarks upon a program of acquisition, regardless of the targeted industry, prudence suggests that they commence the post-acquisition integration process prior to announcing an agreement and hit the ground running by making as many of the key decisions as possible once the deal has closed. Simultaneously, the transition leaders need to be cautious that their efforts do not result in a bureaucratic overabundance of spreadsheets and processes that can obviate the real issues and demoralize the employees of the acquired company.
A number of toolsets are available to transition teams to accelerate integration efforts. One common toolset is Business Process Management (BPM). Most of us are familiar with BPM as a principle in operational management that focuses on the improvement of corporate performance and optimization of a company's business processes.  BPM then occurs through organizational commitment, governance, tools and technology.
Another toolset is Organizational Change Management (OCM).  Most of us understand OCM as a concept, but only a growing minority are familiar with it as discipline.  Essentially, it refers to a structured approach to transitioning individuals, teams and organizations from a current state to a desired future state; aimed at employee empowerment for accepting change in the work environment.  Still, few take it as seriously as they should. Considering the investment consultants, lawyers, technology, time, energy and risks involved, I am always amazed when organizations limit their OCM efforts to a few lofty emails and a few minutes proselytizing at the podium by executives of the acquiring company leaving the real "doers" of transition feeling neither inspired nor desirous to abide by post-acquisition, transitional changes. Effective OCM is derived through careful planning and sensitive implementation as well as consulting and  direct involvement with employees affected by the changes.  These changes cannot be forced, and they must be realistic, attainable and measurable.
According to Prosci®, a global leader in OCM training best practices, after engaging with over 4,500 companies undergoing major changes, companies are more than five times as likely to achieve their goals when applying effective change management principles.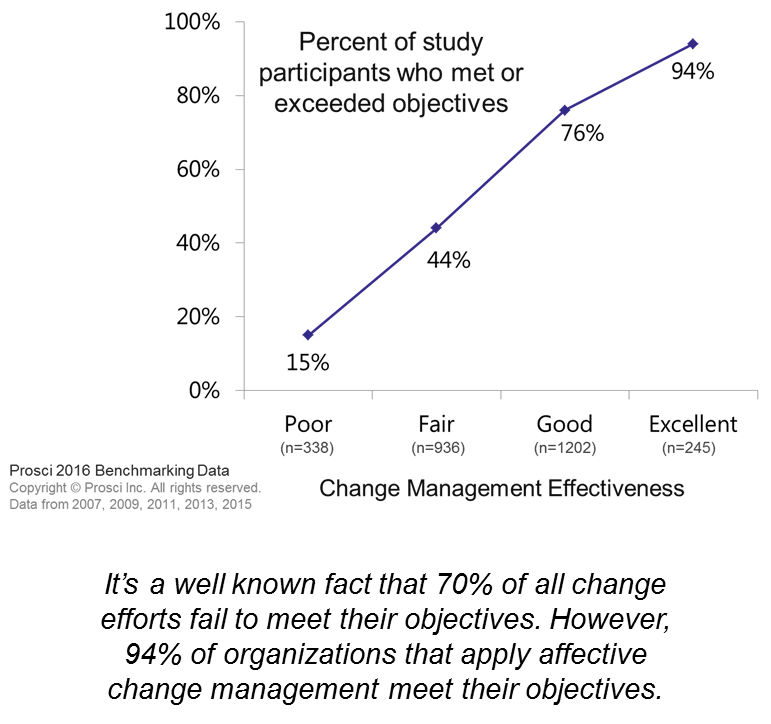 One could say that BPM and OCM are directly correlated and symbiotic.  If you have been intimately involved in an acquisition program with the requisite and salient integration requirements, you will know that creating workable ideas is the easier task; but bringing those ideas to life and attaining the deliverables is often much more difficult.   Where momentum is lost and where these workable ideas fail to take hold is at the intersection between the transition team's plans and in the translation of those plans into action by the doers who are intimately involved in this dynamic process. For the acquiring company to underemphasize OCM is to substantially increase the risk of failure; something for which shareholders, employees, customers, and suppliers have little tolerance in an M&A transaction.
In post-acquisition integration, the various mandates are much like individual projects and, in themselves do not simply morph into strategic objectives. They do, however, provide the onus for the ongoing operational aspects and activities of the business to accomplish strategic objectives.  OCM is required to ensure that project improvements are inculcated into the business-as-usual, ongoing processes; adopted and utilized in a proficient manner. These processes must be employee-based, succinctly and well-documented, and then executed. The post-acquisition transition team members and staff of the acquiring company involved in the modeling of proposed process changes cannot become enamored with the architectural beauty of their re-creations. It must be determined whether they realistically mesh with the actual reason for the process, and whether employees will actually adopt and utilize them.
In conclusion, with any post-acquisition integration environment wherein the acquiring company desires a sustained effort, high performance, and quantifiable results within a time span that will actually generate the expected results,  OCM is a requisite discipline.  Impacted employees must be intimately involved in planning, documentation and execution. They must also be energized and wholly committed to ensure post-acquisition integrative, transitional, process success and execution that can follow in the original intent of design and  continued improvement.