Advanced Analytics: 5 Steps to Becoming an Intelligent Organization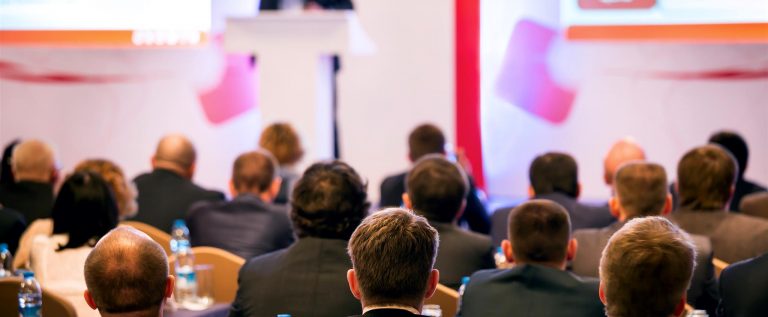 No other recent trend has created as much buzz as big data and analytics, especially within the C-suite. By analyzing its data in a structured and smart way, an organization becomes "intelligent" and "insight-driven", giving it a competitive advantage. This workshop, 5 Steps to Becoming an Intelligent Organization, addresses the most common questions and concerns leaders have when considering launching big data and analytics efforts in their organizations, including:
Analytics can create new opportunities and disrupt entire industries; but where and how exactly it can create value?
What are the building blocks for launching analytics efforts? I need Analytics 101.
Is my organization mature enough for analytics? What are the factors to evaluate? Is there a practical way to assess my maturity for analytics?
What are the ways to organize an analytics operating model? Which one is the best suited for my organization?
What are some common pitfalls on the journey to analytics? How can I avoid detouring and head straight to business values?
Is cultivating a data-driven culture in my organization, as embedding analytics, as much about change management as it is about data science?
The workshop will address all these questions, and more, through lecture, case study, discussion, hands-on assessment, structured brainstorming and other creative techniques. It engages the audiences in an immersive learning environment and inspires them to achieve customized action plans for their organizations.
This is a highly interactive and motivating 1.5-day workshop packed with everything you need to know about analytics as a leader; and up to 5 hours of post-workshop follow-up are included. Moreover, it is also a great social opportunity to meet peer leaders in similar situations as you through the included meet-n-greet breakfast, lunch, coffee breaks, and happy hour.
Lu Hao, PhD, is an enthusiastic data scientist and management consultant who specializes in applying data science under business context to generate real values. She has worked with clients in various domains on data and analytics initiatives. Her deep understanding of the misconceptions, struggles and needs of analytics from first-hand, client-facing experience has motivated her to develop this workshop to help guide leaders through the vast mist around analytics to shore as a truly intelligent organization driven by insights from data.
To learn more about Becoming an Intelligent Organization, contact MSSBTI at 602-387-2100 or dlee@mssbti.com.
---
Program Audience
Enterprise leaders and their teams
Executives in strategy and organizational transformation
Executives/directors for analytics practice
Senior leaders for teams in transitions to a more data-driven culture
Executive-level consultancy professionals
Length
1.5-day workshop
5 hours post-workshop follow-up
Expected Outcomes
Achieve a thorough understanding of what analytics means for your organization
Complete a practical assessment of your organization's analytics maturity
Create action plans and roadmap for your organization's analytics efforts
Identify the best-suited business operating model for analytics
Diagnose your organization's barrier and pain points on the analytics journey
Gain the momentum to jump-start your organization's analytics journey
Location
All workshops can be performed at MSSBTI facilities in Central Phoenix, AZ or onsite at the client location
---
See all workshops offered through MSSBTI