Could Decision Fatigue Be Bogging Your Customers Down?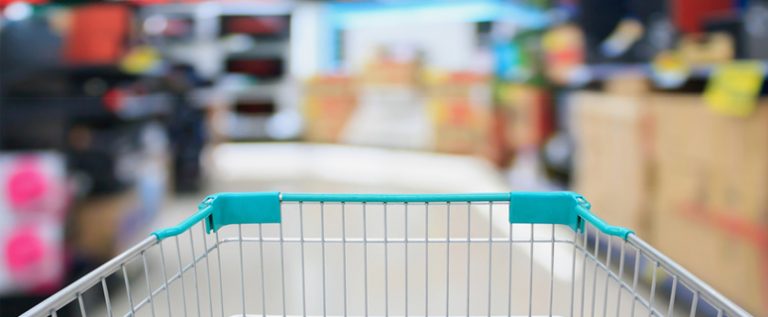 Could decision fatigue be a reason why your business is thriving, stagnating or failing? What could you do to make decision making a "no brainer" for your customer? What if by doing so, you drive the transformation of your organization and exponentially improve its performance?
Not surprisingly, many people suffer from "decision-making fatigue". In a world that is increasingly commoditized, consumers have more options than we can handle. Choosing one option over another has plagued the world; decisions from what shoes to wear, what car to drive, who to date, which school to attend, what career to pursue, to what to watch and where or even how to shop. With so many choices around necessities and conveniences the options seem endless. And, as a result, many consumers find themselves in a state of decision-making fatigue or paralysis, unable to make a decision or purchase.
In 2011, the New York Times found that consumers are reaching a state of delirium in their decision-making in their article, Do you suffer from Decision Fatigue? The average consumer finds there are too many decisions on a daily basis, depleting them of energy. Read the article
What can you do as a business to ease the minds of your consumers? Make the decision a "no-brainer."
As the name implies, a no-brainer decision means the consumer does not have to think and can easily discern the best option. The best in any marketplace can be compared with any other product/service, and demonstrate that it has a higher value. Outmatch all of the products on the market in terms of price, quality and convenience, and normally that company will win over any client, fatigued or not.
To differentiate their products or services, companies must show value above their competitors. A competitive advantage is not easily achieved, but we're all familiar with companies that have risen to the pinnacle in their industry. How? By making the decision to use their product or service a "no-brainer". For example:
iPhone has been the default for smart phones for the past 10 years
Google is the clear market leader among search engines
Social media giant, Facebook, averages 50 minutes of every user's time each day¹
Netflix has more U.S. subscribers than cable television as of June 2017²
These companies have made life simpler, easier and faster for their users resulting in millions and millions of customers. The prices are low enough or the value high enough that it's a "no-brainer" to use their products/services.
Rocketing to the Top of Their Industry
QuickenLoans® Inc. is the king of simplifying decision-making for their customers. As the nation's largest online retail mortgage lender and the second largest retail mortgage lender in the U.S. as of 2017, they closed nearly $300 billion in mortgage volume across all 50 states, between 2013 and 2016.³
Without doing much via technology, QuickenLoans simplified the process for customers to take out a loan by removing many barriers to entry. According to their website, QuickenLoans.com offers:4
Direct access to mortgage specialists. The company's professionals can answer questions via email, fax or phone from application to close.
Instant real-time loan comparison. The company's website, www.quickenloans.com, provides comparisons of mortgages and thousands of financing options.
Comprehensive home-financing education. QuickenLoans provides information regarding purchasing, refinancing or home equity loans and finding the loan that fits customer needs.
Diverse loan options. QuickenLoans specializes in plain vanilla mortgages, including conventional, FHA and VA programs.
Real-time loan status information. Their website, www.myql.com, allows consumers to immediately find where their application stands any time in real-time.
However, their most recent innovation trumps all previous customer service improvements. Released in November 2015, Rocket Mortgage™ by QuickenLoans® simplified the decision-making process and minimized hassles for its customers. The name of Rocket Mortgage came from the following, "In the eight minutes it takes a space shuttle to reach orbit, Americans will now be able to receive a full mortgage approval online with Rocket Mortgage by QuickenLoans5." Customers could receive a home mortgage loan within 8-minutes online without having to interact with another person. The process of creating this breakthrough technology took over 3 years to develop and query from experts in the home mortgage industry. Once seen as a highly complex process, the company was able to make it simple. The site allows customers to do the following:
Finish the mortgage application process within 8 minutes, complete with e-signature.
Visually compare and customize their interest rate, mortgage term, monthly payment and fees based on individualized financial information and goals and current underwriting guidelines for numerous products with real-time pricing.
View their individualized three-bureau credit report, analysis and score in a format that is concise, understandable and digestible.
Import and verify asset, property and income information – all online via proprietary interfaces designed by QL Labs with numerous partners and databases throughout the country, eliminating the need for consumers to provide supporting loan documents manually.
Receive full approval in minutes on conventional, FHA or VA mortgage products with the click of a button from Quicken Loans' proprietary interface to agency underwriting engines.
Lock their interest rate.
Conveniently view all loan documentation and details online, anytime, anywhere. Users no longer need to rely on information relayed over the telephone, email, face-to-face or through the mail.
"Rocket Mortgage simplifies the largest, most complex and important financial transaction most consumers experience in their lifetime," said Linglong He, QuickenLoans Chief Information Officer. "Our team at QL Labs has worked tirelessly to ensure that Rocket Mortgage users have the same award-winning experience that has made QuickenLoans an eight-time J.D. Power top-rated mortgage lender for client satisfaction6."
Rocket Mortgage cut 12 days off of the loan closing process compared to the industry average. According to the company, after 11 months, Rocket Mortgage's closed volume alone would already rank as a top-30 national mortgage lender, among the nearly 50,000 banks, credit unions, brokers and mortgage companies in the United States, funding $7 billion of QuickenLoans' record $96 billion in total closed loan volume in 20167.
The Happiest Parking Lot on Earth
Disney is committed to the idea that once a guest enters Disney World nothing in the park should take them out of that fantasy, and that commitment extends all the way to the parking lot. Realizing the last thing people experience is often how they will remember that day, Disney needed a solution to help people to find their cars. By organizing its parking, Disney can determine where each car is parked and direct the park-goer to the correct section depending on the time they arrived. Disney creates everything based on the experience.
As in the previous examples, any company can adopt a smart business practice by simplifying decision-making for customers who will purchase in droves when openly shown value above the competition. Make it a no-brainer and minimize decision-making for the sake of your customers, and for your business as well. For this kind of change to occur, companies must have a customer-centric strategy permeate the entire organization. Implementing such a strategy should change your organization. This is a new paradigm and a transformational approach to organizational change.
This article is the first in a 3-part series on Decision Making Fatigue. Learn about no-brainer decision making for your employees in Part 2, and no-brainer decision making for your company in Part 3 of decision fatigue.
---
1 https://www.nytimes.com/2016/05/06/business/facebook-bends-the-rules-of-audience-engagement-to-its-advantage.html
2 https://qz.com/1007227/netflix-nflx-now-has-more-us-subscribers-than-cable-tv/
3 QuickenLoans (2017). QuickenLoans Fast Facts. Retrieved August 16, 2017 from http://www.quickenloans.com/press-room/fast-facts/#AVUpOOkxcGWH4t80.99
4 Quicken Loans (2017). Quicken Loans Fast Facts. Retrieved August 16, 2017 from http://www.quickenloans.com/press-room/fast-facts/#AVUpOOkxcGWH4t80.99
5 Quicken Loans (2015). Quicken Loans Launches Revolutionary End-to-End Online Product "Rocket Mortgage" Transforming How Consumers Experience the Home Loan Process. Retrieved August 16, 2017 from http://www.quickenloans.com/press-room/2015/11/24/launches-rocket-mortgage/#8TU78tZdshfkbr0J.99
6 Quicken Loans (2015). Quicken Loans Launches Revolutionary End-to-End Online Product "Rocket Mortgage" Transforming How Consumers Experience the Home Loan Process. Retrieved August 16, 2017 from http://www.quickenloans.com/press-room/2015/11/24/launches-rocket-mortgage/#8TU78tZdshfkbr0J.99
7 Quicken Loans (2017). Fueled by Rocket Mortgage, Detroit-Based Quicken Loans Achieves Record-Breaking Year. Retrieved August 16, 2017 from http://www.quickenloans.com/press-room/2017/03/07/fueled-rocket-mortgage-detroit-based-quicken-loans-achieves-record-breaking-year/#AGDKRcyc74xJKh3b.99This
---
Other articles in Organizational Transformation
High Performance Teams and the Art of Ensembling
Employee Passion through Transformational Change
The Perils of Change Saturation and Steps to Mitigate Your Risk
From Around the Web: Is Your Company Innovative?