Change Management Training and Certification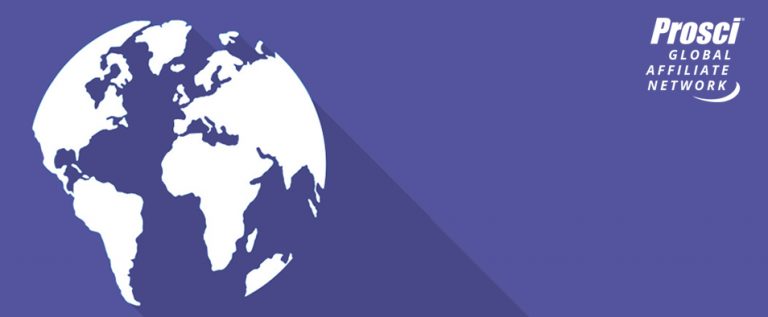 Prosci® Change Management Training and Certification
It's a fact that 70% of all change efforts fail to meet their objectives. However, of organizations that apply effective Change Management, 94% meet or exceed their objectives. Excellent Change Management makes a project nearly 5x as likely to come in on schedule and twice as likely to come in under or at budget. Moreover, Change Management is proven to:
Increase probability of project success
Manage employee resistance to change
Build change competency in the organization
Prosci's Change Management programs give organizations the knowledge, skills and tools to drive successful change initiatives.
For more information about Change Management Training and Certification, contact David Lee, MSSBTI Executive Director, at 602-387-2128 or dlee@mssbti.com.
---
Client Reviews
"I think Prosci will help me to manage up, persuading leaders to take a more deliberate approach to change."  Matt J., Maricopa County Community College District
"This was great training! It was thorough, right level of information delivery and was interactive."  Kevin B., Maricopa County Community College District
"Eye-opening class. I came in a bit resistant, but quickly became engaged."  Stanley A., Tacoma Public Utilities
Course
Length
Description
Who should attend
Class Size
Practitioner Certification Program
3 days
This program trains and certifies participants as Change Management Practitioners through application of Prosci® tools, research and methodology.
Individuals and teams responsible for managing change and/or building the Change Management competency within their organization
8-16 participants
Sponsor Briefing
4-6 hours
The program prepares leaders to embrace their role in effective Change Management.
Executives and Senior Leaders who authorize and lead change
10

participants maximum

Manager Program
1 day
This program helps managers and leaders learn how to maximize change investment, avoid common mistakes, and manage resistance.
Managers and supervisors who oversee and help employees impacted by change
8-15 participants
Employee Orientation
1 day
This program is based on the Employee's Survival Guide to Change and the Prosci®  ADKAR® model.
Employees who ultimately bring change to life through adoption and utilization
10

participants maximum

Delivering Project Results
4-6 hours
This program is designed to introduce Change Management to project managers in frameworks familiar to them.
Project Teams
Project Managers & Leaders
Solution Developers
LEAN & Six Sigma Practitioners
Operational Excellence Practitioners
Organizational Development Consultants
10-15 participants
Expected Outcomes
For 3-day certification program, certified change practitioners who have the tools, knowledge, and skills to advance change in the organization
Clear understanding of the importance of Change Management and how it integrates with other disciplines
Access to the Prosci® eToolkit (all programs)
Strong understanding of the process methodology, framework and resources (all programs)
Benefits
For 1-day programs, a better understanding of Change Management as it relates to the role and goals in the company
For the 3-day certification, a deep understanding of methods, tools and applications of Change Management that can be immediately put into practice
Increased realization and return from changed projects
Better and faster adoption, utilization and proficiency for change projects
Increased ability to maintain or improve productivity during periods of change
Higher retention of valued employees during periods of change
Increased competency for managing change across the organization
Greater ability to sustain change and achieve long-term goals after projects are completed
Applications
Any change project, large or small, at the individual and organizational levels
Location
All workshops can be performed at MSSBTI facilities in Central Phoenix, AZ or onsite at the client location