From Around The Web: Automating Legal Services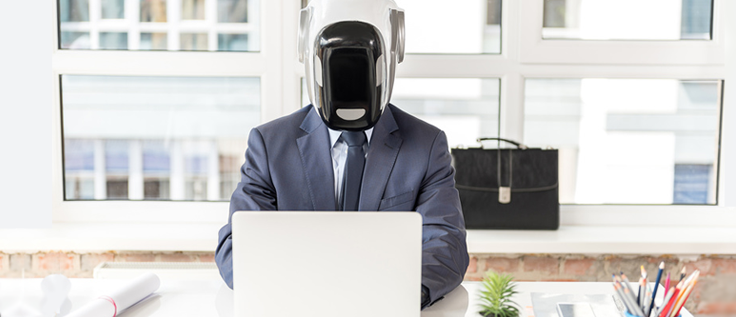 "From Around the Web" is a regular series of gathered articles, case studies, and statistics highlighting different themes in transformational leadership excellence across a variety of industries demonstrating how businesses successfully deliver transformation efforts within their companies.
---
The legal system is often considered to be the most complex and convoluted system to deal with. Upfront fees and costly hourly rates for lawyers can make it difficult to come up with the money to pay for the services. Many people do not understand their rights as citizens and as a result, do not know they could receive a reduced fine, have a ticket dismissed, or not be required to appear in court, and without paying substantial legal fees in the process. In a world that continually seeks free or discounted services, artificial intelligence may provide the answer.
In the United Kingdom, artificial intelligence became the paragon of user-friendliness when it was introduced as a source to overturn parking tickets. A 19-year old combined his coding knowledge and research about traffic laws to design a chatbot that could send in disputes to the legal system in minutes, essentially creating an automated legal service.
"DoNotPay" founder, Joshua Bowder, created an AI chatbot that can ask someone who has been issued a parking ticket a series of questions to determine if their fine can be overturned. If it can be overturned, the chatbot does the work for the individual and sends the dispute directly to the courts. If it cannot be overturned, the chatbot informs the individual they cannot dispute the ticket. With its sufficient knowledge of the legal system, the "DoNotPay" chatbot overturned over 200,000 parking tickets in the United Kingdom, New York City, and Seattle between May 2015, and January 2017.¹
Bowder intends to use this transformative technology not just for automating legal services, but for more humanitarian purposes in the future. The system has been expanded to give free legal aid to refugees seeking asylum in the U.S. and Canada, and asylum support in the U.K.² He also plans to expand the artificial intelligence lawyer, which currently can negotiate for delayed flight compensation, to help vulnerable groups, such as refugees, navigate complicated legal systems. The chatbot will use IBM Watson to translate Arabic and English for refugees. And since many of the questions require simple yes or no answers, the opportunities to determine aid for those in need are endless.
"I'm working with several lawyers and Centrepoint, the largest charity in the U.K. for homeless youth, to design a free way for those facing eviction and repossession to claim housing from the government," said Bowder.³
The expanded chatbot will ask for details from each youth to determine their eligibility to receive services from the government. The eligibility questions will include questions about citizenship and if the young person is legally homeless. This information will be used to generate a housing letter request which can be sent directly to the government.
Additional advancements in legal services are in the predictive analytics and big data realm. Companies such as Premonition and LexMachina use analytics and big data to predict the outcome of trials based on the attorneys and judge.4
The legal system, however, is only one industry in which companies can use available technology to make services faster and easier for their customers and clients. The possibilities for companies to leverage this technology to provide their customers more knowledge or a streamlined and cheaper end product will allow any company to be more successful.
---
1 Rezvani, A. (2017). 'Robot Lawyer' Makes The Case Against Parking Tickets. NPR. Retrieved August 22, 2017 from http://www.npr.org/2017/01/16/510096767/robot-lawyer-makes-the-case-against-parking-tickets
2 Cresci, E. (2017). Chatbot that overturned 160,000 parking fines now helping refugees claim asylum. The Guardian. Retrieved August 22, 2017 from https://www.theguardian.com/technology/2017/mar/06/chatbot-donotpay-refugees-claim-asylum-legal-aid
3 McGoogan, C. (2016). 19-year-old's 'Robot Lawyer' Overturns 160,000 Parking Tickets, The Telegraph, Retrieved August 8, 2017 from http://www.telegraph.co.uk/technology/2016/06/29/19-year-olds-robot-lawyer-overturns-160000-parking-tickets/
4 Koebler, J. (2017). Rise of the Roolawyers. The Atlantic. Retrieved August 22, 2017 from https://www.theatlantic.com/magazine/archive/2017/04/rise-of-the-robolawyers/517794/
---
Other articles From Around the Web
From Around the Web: Cybersecurity and the IoT
From Around the Web: You're Being Disrupted!
From Around the Web: Managing Office Politics and Generational Gaps
From Around the Web: Supply Chain Management
From Around the Web: Automation and the Technological Advances of Yesterday
From Around the Web: Have You Thought About Safety?
From Around the Web: Is Your Company Innovative?
Could Decision Fatigue Be Bogging Your Customers Down?