5 Things I Wish My COO Knew (and told me!) About Our Supply Chain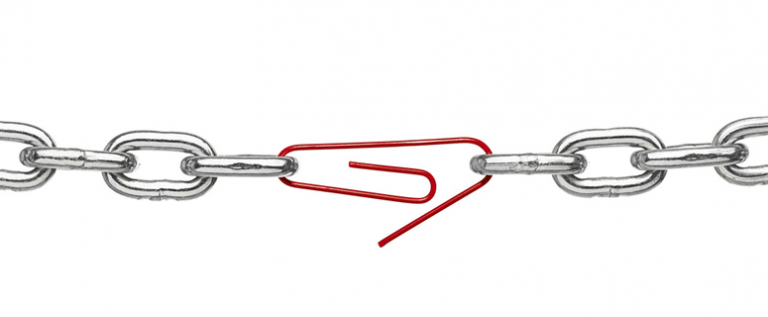 Operating in a Global Economy is not for the weak.  Organizations need to be fit.  Fit for the sprints.  Fit for the marathons.  Fit for the heavy lifting that comes with a perfectly primed pipeline of raw materials from strategic sources, WIP between plants and finished goods ready for customer demand.
If the next natural disaster, port closure and UPS strike all happen next week and you are ready, then read no further, you are a Supply Chain Rock Star.  But…even without any of these disruptions, the complexity of today's supply chain is evident and challenging in every transaction from purchasing, inventory management, planning, production all the way through logistics and transportation.
Looking back over my experiences in supply chain, I have compiled some best practices, and understand the fitness necessary to operate competitively and proactively in the global economy.  This type of fitness isn't one that comes organically, but requires change (you might even break a mental sweat).  This type of fitness will beat out all of your competitors' outdated lean and Six Sigma principles. This type of fitness, being ready to take on your markets, can be organized into five focal areas that I wish my COO knew (and told me!) about our supply chain when I began working in the industry (Each area will be written about in detail in future articles in my Supply Chain 20/20 series.).
Customers – It's all about the customers.  Know your customers.  Know their customers.  Know their business cycles and economic drivers.  Know what will make it easier for your customers to do business with your company.  Most of all, know what your customers mean to your demand plans and how they will impact production schedules and sourcing plans.  Really.  It is all about the customers.
Competitors – If you really know your customers, you know who your competitors are in your industry.  Don't make the mistake of becoming immersed in "operations" and leave competition to Sales and Marketing.  If you know your competitors' strategies, strengths and weaknesses, then you will know how to build a supply chain that will win business for your company.
Technology – Take a look at your cell phone.  Now, remember what your cell phone looked like ten years ago?  Chances are it was black, and it had no apps.  It was called "Blackberry" and no, it was not a piece of fruit.  Technology is ever evolving and is moving at a faster pace than ever.  The supply chain challenge with technology is how to control the supply chain from the palm of your hand.  Alerts?  AI? The need to change transit methods, customer orders, production schedules, PO's?  Not to mention total visibility and transparency down to the lot level.  Technology drives everything.   Analytics can be relied on to make fast and accurate decisions and its utilization is key to staying ahead of market changes.  Your ability to see where the opportunities for supply chain digitization lie with current and future technologies that will differentiate your company from its competitors.
Market Access – Trade regulations and environmental regulations are here to stay.  Keeping up with every regulation in every country that your company is doing business with or in can be daunting.  Open markets and sustainability initiatives are not going to go away.   Having a voice as these regulations are drafted will make it easier for your company to comprehend and comply with new regulations.  Having your containers seized by Customs in the EU for non-compliance with a regulation that went into effect while those containers were in transit is not a good reason to miss your revenue for the quarter.   Know your regulations!
Daily Stretching — Last, but not least, take time to stretch and be flexible.  Organizations need to be agile and nimble to keep up with the demands of being successful in a global economy.  Development of the team and aligning the skills of your team with the needs of the business is an exercise that needs daily attention.
I wish my COO had informed us, and repeated these time-honored practices over and over again. Why? They are the basis of creating a sustainable supply chain, an adaptive business model, and corporate phenomenon.  Understanding customers, competitors, technology and market access creates a knowledge hub for your supply chain operations. Daily stretching allows you to utilize that knowledge in a manner that is profitable for your company and adaptable for the times. With this knowledge, you have the fitness (business acumen) to push through to the finish (become a supply chain leader). In my next articles, I will show you the practical applications of the above best practices.
To learn about Supply Chain as an Integrated Performer, join MSSBTI for our FREE workshop on December 14.  Register here.